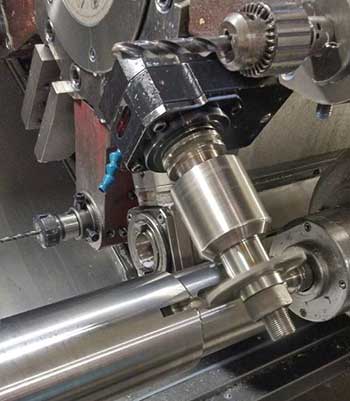 About Marich Machine & Tool Company
The Marich Machine & Tool Company opened in Cleveland Ohio in 1982. We specialize in the manufacturing of custom machined components used in a variety of industries including Heavy Construction Equipment, Heavy Machine Tools, Plastic Injection Molding Equipment, and Tunnel Boring Machines. Our capabilities also include machining material and forgings used in Military and Nuclear applications. Our expertise in machining this wide range of specialty components has allowed our company to mature into an industry leader.
Our machining capabilities and experienced work force allow us to outperform our competitors in terms of quality, on-time delivery and price on a consistent basis. Our capabilities include CNC Milling, CNC Turning, Broaching, Boring, Drilling, Grinding, Honing, Tapping and Single Point Threading. Our CNC machining capabilities and state of the art programming gives us the ability to machine close tolerances on various geometrics in both ferrous and non-ferrous materials.
Our raw materials and products are controlled by an in-house quality assurance program designed to monitor the operations or processes which affect quality and insure complete traceability for each product or lot.
For more information or to request a quote, please call us at 216-391-5502 or email us.